Photographs by Johannes Fritzsche.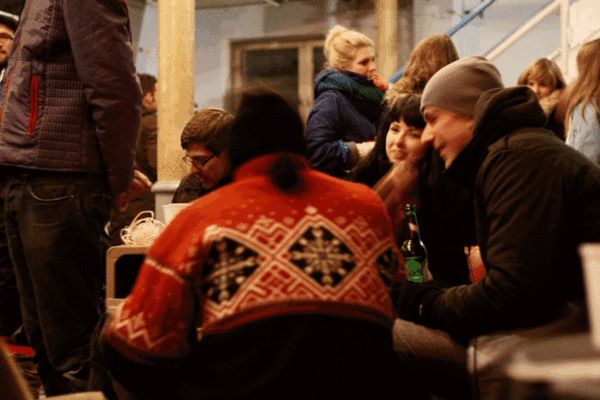 Visitors could draw colorful lines in the centre of the former ballroom, leaving behind luminous traces.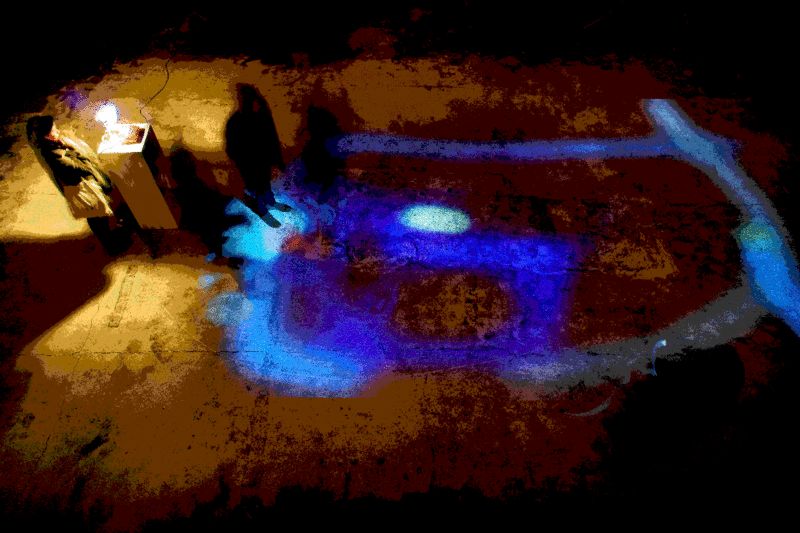 Through the same dance and drawing movements swarms at the ceiling could be attracted and scared away. The motion of the swarms revealed a projected ceiling fresco which brought back glamour into the powerful, but shabby hall.

An illuminated telephone in the middle of the hall repeated interviews with employees who once worked in the house when it was used to create machines which produce sausage paper plates.

Two additional video installations were presented in the entrance area.
These installations were created by Johannes Fritzsche, Martin Herrmann, Brian Eschrich, Thomas Gründer, Maik Dathe and Anne, Marit Wolters, Marcus Rabisch (filming) and me.